Sunrise Yoga (all levels)
This class is taught by: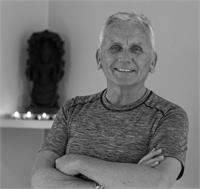 Jim was introduced to yoga in 1967 at the age of 10. He began practicing yoga in earnest in 1993. Jim has traveled to India extensively to expand his knowledge of yoga with his teacher H.S. Arun. Jim teaches yoga with a sense of humor and grounded in the fundamentals of the Yoga Sutra's of Patanjali, the Bhagavad Gita, and the teachings of B.K.S. Iyengar.
Jim was born in Buffalo, New York in 1957, and has lived in California since 1964. Jim's "other" career has been as an executive recruiter. He has managed and owned several staffing companies since 1989. He also has worked as a career counselor and outplacement consultant.
In 2005 Jim had the privilege of traveling to India several times over the next three years. It was during this time that he met his beloved teacher and friend Yoga Praveena H.S. Arun from Bangalore, India.
You will find Jim practicing at the studio at 6:00 a.m. every day except Sundays when he sleeps in and teaches the 8:30 a.m. class.
In addition to the above, Jim manages the business of the yoga studio, including building our online presence and community. If you have comments or suggestions as to how we could make this site better, please let Jim know.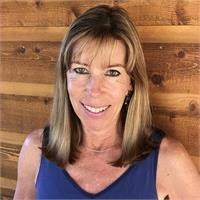 Linda loves bringing her knowledge of anatomy and kinesiology to the mat. She is a licensed Physical Therapist with expertise in the treatment of musculoskeletal problems. She has been practicing yoga for over 10 years, has completed Downtown Yoga's 200 hour Advanced Studies Program and is currently enrolled in the 300 hour program at the studio. Linda has a committed sitting meditation practice and teaches meditation at Downtown Yoga. She has studied with many spiritual teachers including His Holiness the Dalai Lama, Thich Nhat Hanh, Pema Chodron, and Jack Kornfield. Linda has taken her formal Bodhisattva Vows and is committed to helping others awaken to the present moment. She views Downtown Yoga as a sacred space in which to cultivate harmony of mind, body and spirit.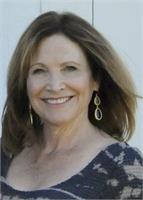 Judy Brennan is a Health and Wellness Educator. She completed her 500 hour advanced yoga studies with Kate & Jim Coughlin. She has studied with Dr.Deepak Chopra and his staff of physicians and educators completing Chopra Center for Well Being certifications in Primordial Sound Meditation and the Seven Spiritual Laws of Yoga. Judy's passion for teaching yoga started with children and teens. She is a Certified YogaKids International Teacher receiving her children and teens training with YogaKids founder Marsha Wenig. She served on the YogaKids Advisory Board and was a Mentor and Teacher Trainer for the YogaKids certification process for 6 years. Judy loves the depth of learning that comes with yoga and is constantly renewing her practice with the many influential yoga and spiritual teachers throughout the country. Her love for yoga has taken her as far as Haiti to train adults to bring yoga into the schools. She feels fortunate to have found her passion and turned it into her life's work.
Judy is certified to teach mindfulness, meditation, and yoga to children, teens, adults, those with special needs, seniors, and at risk youth.
RYT500, E-RYT200, CYKT, RCYT, MBA
www.YogaforLife.guru

Practice along with one of our senior teachers. This class is for the student who wants to challenge himself or herself by experiencing the quiet-stillness that comes as a result of holding more challenging poses for longer periods of time. Inversions are an integral part of this practice. Get up and get the day going. This 6:00 a.m. class is a perfect way to stretch and wake up.
Upcoming classes: