Yoga @ Noon
This class is taught by: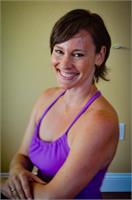 Early in life Shawna began exploring the benefits of exercise, particularly those associated with improved emotional and mental wellbeing. She worked in the fitness industry for seven years, taught exercise classes, and was certified by several nationally recognized exercise organizations. Although acquainted with the basics of yoga, it wasn't until 2008 that she discovered a teacher who inspired her into a deeper appreciation of the practice and revealed that what she had always sought at the gym was actually waiting for her in the yoga studio. Yoga has turned out to be the mind, body, spirit connection that she'd been seeking and so, in 2010, she graduated from Brentwood Yoga Center's Advanced Yoga Studies Program and became certified with the Yoga Alliance. She also took her pursuit of yoga half way around the world when she accompanied Jim, Kate, and her teacher Sandy on their spectacular retreat to India. As a student first and a teacher second, she hopes to use her knowledge and enthusiasm to bring the life changing benefits of yoga to others. She currently lives in Discovery Bay with her husband, Mike, and two dogs, Jazmine and Bodhi.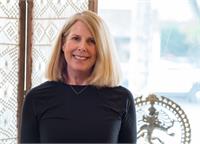 Mary wants to share the healing, transformative power of yoga with others. She was introduced to yoga when her physician recommended it as a way to help recover from cancer. Long since cancer free, she continued to deepen her yoga practice through movement and breath, graduating from the 200-hour Advanced Studies program with Kate and Jim Coughlin in June 2011. Mary is passionate about Iyengar-inspired yoga because its emphasis on good form and alignment is essential to avoiding injury and increasing strength. She strives to create an open, positive space where students are free to explore the mind, body and spirit, in the most compassionate way possible.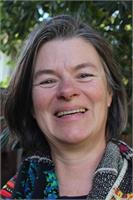 As a practicing psychologist in Vienna, Austria, Dagmar Emperger-Landel found a deep interest in the body-mind balance. Moving to Encinitas, California in 1998, Dagmar practiced both yoga and seated mediation, and studied in the Viniyoga tradition which emphasizes watching the mind and opening the heart during practice for a full experience of awareness and stillness. Dagmar received her Advanced Studies Program Certificate from Downtown Yoga in Pleasanton with an Iyengar-oriented approach that focuses on correct body alignment, using props like blocks and straps to allow all practitioners access to the benefits of the postures regardless of physical condition, age, or experience. Dagmar encourages her students to explore awareness, being present and connected with their bodies to balance life and relieve stress. When not engaging in yoga and meditation, Dagmar enjoys outdoors activities including hiking and surfing, working with her hands creating beautiful things, and traveling with her two teenage daughters, husband and spirited dog Kai.
Come in for a great "lunchtime" yoga practice. The practice will run 1 hour and 15 minutes, from noon to 1:15 p.m. Just enough time to get your mind and body "reset" for the rest of the day!
Upcoming classes: