Linda Lamson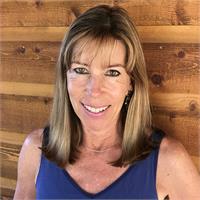 Linda loves bringing her knowledge of anatomy and kinesiology to the mat. She is a licensed Physical Therapist with expertise in the treatment of musculoskeletal problems. She has been practicing yoga for over 10 years, has completed Downtown Yoga's 200 hour Advanced Studies Program and is currently enrolled in the 300 hour program at the studio. Linda has a committed sitting meditation practice and teaches meditation at Downtown Yoga. She has studied with many spiritual teachers including His Holiness the Dalai Lama, Thich Nhat Hanh, Pema Chodron, and Jack Kornfield. Linda has taken her formal Bodhisattva Vows and is committed to helping others awaken to the present moment. She views Downtown Yoga as a sacred space in which to cultivate harmony of mind, body and spirit.
Linda Lamson instructs the following:
Practice along with one of our senior teachers. This class is for the student who wants to challenge himself or herself by experiencing the quiet-stillness that comes as a result of holding more challenging poses for longer periods of time. Inversions are an integral part of this practice. Get up and get the day going. This 6:00 a.m. class is a perfect way to stretch and wake up.




Build upon the basic standing and seated postures taught to beginning students. Intermediate classes can be more vigorous as they focus on building strength and stamina in the poses.

Learn more about our Pose Syllabus here.

What is covered in the Beginner/Intermediate Yoga classes?
All 50 poses in the Beginner's Yoga syllabus are frequently practiced within the Beginner/Intermediate classes. The main addition in the Beginner/Intermediate class is the introduction of Inversions in class.
What is an Inversion?
An Inversion is any pose where the head is below the heart. Theoretically, downward facing dog pose is an inversion. But when we speak of Inversions in relation to the Beginner/Intermediate class – we are mainly refer to these three poses: headstand (sirsasana), shoulderstand (sarvangasana) and handstand (adho mukha vrksasana).
Why are these poses so special and important?
Headstand (or Sirsasana) has been referred to as the "King" of all poses. Shoulderstand (or Sarvangasana) is referred to as the "Queen" or "Mother" of all poses. The benefits of these poses are many. The most immediately recognizable benefits are increased strength, balance, stamina, flexibility and vigor.
Isn't it dangerous to be on one's head or shoulders? It doesn't seem natural.
If you have specific concerns about your particular physical condition and limitations, please consult your physician. With proper preparation, support and guidance most of the inverted poses are safe. There are times when a person should NOT do inversions. It is recommended to NOT practice inversions when a woman is menstruating, if you have extremely high or low blood pressure, eye issues or neck issues. Again, please consult your physician if you have any concerns prior to beginning inversions.

Are those three poses the only difference from a Beginner's Yoga to a Beginner/Intermediate class?
Not quite! Not only do we begin to introduce the 3 inversions listed above. We also start introducing other combinations of inverted and more challenging poses, which are detailed here.
Is there anything else I should know about a Beginner/Intermediate class beside the emphasis on Inversions?
Yes! Poses are held for longer duration in Beginner/Intermediate class. Standing poses may be held for several minutes at a time. The purpose of extending duration in the poses is to find a deeper release, relaxation and strength while in the pose.
Also, the teacher will require the student to be in the pose with finer and finer precision and accuracy. The reason for this is we are trying to remove any resistance to finding complete ease and comfort in the pose while retaining firm strength and stamina. This principle is known in Sanskrit as "Sthira Sukham Asanam".
When would I be ready to move into the Intermediate Classes?
If you have been practicing at least 2-3 times a week, for a minimum of a year, and you can hold either Headstand (Sirsasana) or Shoulderstand (Sarvangasana) for 5 minutes without the support of the wall – AND – you can comfortably perform 80% of the 65 poses listed above (52 poses), then you are welcome to proceed to an Intermediate Class.