Jana Cole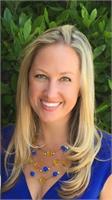 Jana walked into her first yoga class with a friend in 2003 and was quickly drawn into a regular yoga practice. She initially appreciated yoga for its physical benefits, and as time passed she became more intrigued by the connection between mind, body, and spirit that yoga helps create. The increased sense of inner peace and mental clarity that her practice fostered helped Jana respond to the stresses of her career, and later, raising young children. Jana has a background in dance, and although she has studied many forms of yoga, she identifies strongly with the Iyengar-inspired practice, with its emphasis on precision and focus on alignment. She loves teaching and witnessing students create more ease in their own bodies.
Jana earned her 200 hour RYT studying with Kate Coughlin at Downtown Yoga in 2013, and is currently pursuing her 500 hour RYT. She loves to learn and continues her studies through workshops with Carrie Owerko, H.S. Arun, Jason Crandell, and others. When she's not on her mat, Jana enjoys traveling, cooking, reading, gardening, hiking, and chasing her two kids.
Jana Cole instructs the following:
Any and all new students to Yoga are welcome to attend. Classes focus on basic poses and conscious breathing techniques. Specific instruction is given on alignment and safety.The syllabus for the Beginner's Yoga classes refines and perfects all of the basic 30 poses that are covered in the Introduction to Yoga series. In addition, we begin to explore 20 new poses and combinations of poses. Learn more about our Pose Syllabus here. How long should I continue to go to just the Beginner's Yoga classes?Some people stay in the beginner's yoga classes for years. Moving onto a Beginner/Intermediate class isn't necessary or mandatory. The 50 poses and sequences covered in the Beginning Yoga program will set the foundation for a balanced and integrated life-long yoga practice for any student at any age. These 50 poses stretch, strengthen and tone all the muscles and joints in the body. They create balance and fine integration throughout the entire human being.What if I feel like I want to learn more or do more – is it safe to go into a Beginner/Intermediate class?If you have been practicing in our Beginner's Yoga classes 2-3 times a week, and you feel comfortable in 85% of the poses listed above (45 of 50 poses), then you are in a safe place to continue to the Beginner/Intermediate classes.