Pre-Natal Yoga
This class is taught by: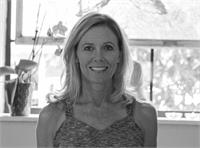 Nancy first developed a passion for yoga after becoming a Certified Lamaze Childbirth Educator in 1996. She has always had an interest in working in preventative health and when she began teaching childbirth classes, she expanded her prior fitness career to include pregnant and postpartum women. She holds many different prenatal yoga certifications, some of which include Whole Birth® Prenatal Yoga, Doulas of North America Doula Training /Teaching Yoga to Pregnant Women at the The Iyengar Yoga Institute of San Francisco, and YogaFit®. She has been teaching prenatal yoga since 2000.
She believes in the importance of pregnant women exploring their body and connecting with their inner wisdom and their unborn child through yoga and integrating this into childbirth and parenting. She designs her classes to help pregnant women alleviate certain discomforts associated with pregnancy and prepare the body and mind for labor through breathing, movement and deep relaxation. Nancy is a certified labor support specialist through both Lamaze and DONA and maintains a HypnoBirthing® Institute Certification.
Pre-natal appropriate for all expecting mothers from newly pregnant to 9 months.
Upcoming classes: