Vinyasa Flow - All levels
This class is taught by: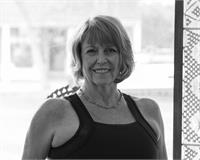 I am a 2008 graduate of Downtown Yoga's Advanced Studies/Teacher Training program and am finishing up the 500 hour program, also at Downtown Yoga. (2013). I been practicing Yoga since 2000 and teaching since 2008. In addition, I am a practicing Family Practice Physician but currently work part time in Occupational Medicine. I also hold a Masters degree in sports performance enhancement and sports injury prevention.
I am a martial artist and have earned a black belt in Shaolin Kenpo Karate and currently study the Japanese martial art, Aikido. I initially studied Yoga to improve my flexibility for Karate, but as we know, Yoga becomes a life of its own.
This varied background allows me to approach Yoga with a thorough understanding of anatomy and physiology (which I love and use in my teaching), as well as understanding the individuality of each body, the concept of centering, and the importance and use of energy and breath in our practice. To paraphrase New York Yoga teacher Cyndi Lee, "The body provides an obstacle for the curious mind to grow stronger and more stable. The pendulum swing of putting our body through various asana and the accompanying stabilization becomes smaller and smaller until finally the body, mind, and heart become integrated….and that's Yoga. "
I continue to study with Kate Coughlin and frequently travel to attend retreats, conferences, and workshops to expand my own practice and incorporate new teaching methods.
I was born in North Carolina but grew up in Virginia on a farm with 2 brothers and 2 sisters-as the middle child! I was (and am) an avid horse lover. I married my husband half way through medical school in Virginia in 1977. We have 2 daughters, a son, 2 granddaughters, and my daughter's brilliant service dog, Walter the Wonder Dog.
My husband and I love to sail, scuba dive, collect wine, explore other cultures, and of course study and practice Yoga. We bareboat charter a sailboat every year and have visited such places as Tahiti, Tonga, Greece, Belize, Italy and New Zealand among others.
In short, we love to live and experience life.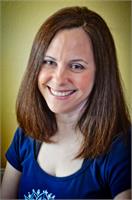 Michelle is a 2012 graduate of Downtown Yoga's 200-hour teacher training program and is a registered yoga instructor through Yoga Alliance. She has practiced yoga since 1997 and has tried many styles but prefers Iyengar instruction due to its emphasis on alignment and precision. She is also quite fond of Vinyasa Flow yoga because of the smooth way the poses link together and become like a dance. Michelle began practicing when a friend told her she thought she would like yoga. Over the years her practice has grown from one to two days a week to a deep passion for yoga and an asana practice nearly every day. Michelle believes every yogi has his/her individual path and relationship with yoga and is sure hers will continue to evolve.
Michelle resides in Pleasanton and is a regular studio practitioner as well as a teacher at the studio.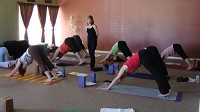 This class will incorporate some complex poses, sequences and transitions. Individual poses will be held longer, with transitional poses taught at the pace of one breath, one movement. Modifications will be offered so that each student can respect the needs of his or her individual body.
Upcoming classes: