All Levels - Noon Yoga
This class is taught by: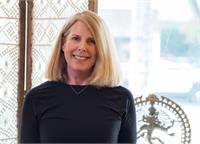 Mary wants to share the healing, transformative power of yoga with others. She was introduced to yoga when her physician recommended it as a way to help recover from cancer. Long since cancer free, she continued to deepen her yoga practice through movement and breath, graduating from the 200-hour Advanced Studies program with Kate and Jim Coughlin in June 2011. Mary is passionate about Iyengar-inspired yoga because its emphasis on good form and alignment is essential to avoiding injury and increasing strength. She strives to create an open, positive space where students are free to explore the mind, body and spirit, in the most compassionate way possible.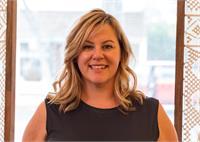 Michelle Grady-Bressler, RYT 200
Michelle loves combining her knowledge of bodywork and meditation and bringing it to the mat. She is a Nationally Certified Massage Therapist and Health Educator with 19 years experience helping clients on their healing journeys. She was first introduced to yoga in 2001 and has had a daily practice since 2015. She has completed Downtown Yoga's 200 hour Advanced Studies Program and is currently enrolled in their 300 hour program.

Michelle is light hearted, nurturing and welcomes all. What she loves about alignment based yoga is that it is accessible to everyone. She has experienced that practicing yoga has benefited her body, mind and spirit. Her goal is to bring yoga into as many people's lives as possible.
WARNING Yoga has been known to cause Health and Happiness
Satya is a disciplined yoga practitioner, marathoner, running coach, and a musician. A former technology executive in the Silicon Valley, Satya is a teacher at his core. A graduate of Advanced Studies Program at Downtown Yoga, Satya credits his gurus – Kate & Jim Coughlin, for being the driving force for his passion for practice, and the joy of teaching and sharing. He is passionate about introducing and teaching Yoga to beginners and sharing in their journeys and celebrating their "aha" moments. Satya is a joyful and engaging yoga practitioner and teacher.
All Levels class at noon. 75-minute class.
Upcoming classes: